CLAUDIA CHAVES, MS, LPC AND LMFT
In person and Tele-Mental Health
I am a knowledgeable and experienced mental health therapist who specializes in disentangling complex situations together with my clients. Once the various contributing factors are understood, we create a path of growth and healing. My goal is that you will have the answers and awareness you need to be an integrated leader of your own life, and practice the Arts of Happiness on a daily basis. I have helped many couples re-inspire and improve their relationship, and resolve often difficult relationship crises.  If your concern is for a child, once we have a sound understanding of the problems and the solutions, I guide you to parent in such a way as to consistently improve the lines of development that need help.  I often help parents of adult children who are very worried about the younger person's mental health and about their conflictual stance with the parents.
I work in person in Ashland and Medford, Oregon, and also provide Tele- or Video -Mental health for people living in Oregon, California, North Carolina and Israel — where I am licensed — and in states and countries that do not require licensure to practice psychotherapy.  I speak English, Spanish and Hebrew fluently.  I am often consulted for a 'second opinion' when a previous assessment or treatment was not successful.
As you know, human beings are made up of multiple dimensions. Each dimension responds to different work modalities. I work with the whole person: body, emotions, cognitions, relationships, goals, career, spirituality, existential and ethical dilemmas, and creativity. Please go to the 'About Practice' tab to see what I mean by these dimensions and modalities. People often blame themselves, or they feel they are "less than" others because of problems and barriers to growth. Parents blame themselves when their children have significant difficulties. However, I have found that current problems often develop from mechanisms that were once essential for the person to protect themselves and survive traumas, or because someone didn't know something important, through no fault of their own. Most people choose to heal and change when they know how, and when the route is made accessible. At this point in my career, I want to work together with people who are committed to their healing and to living fuller lives, and who are looking for a knowledgeable guide.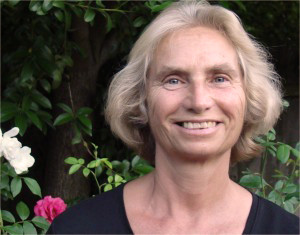 I was born and raised in Buenos Aires, Argentina. I then lived in Israel, where I got a Bachelor's degree in Social Work/Community Organization, from the Hebrew University. My Master's degree in Child, Marriage and Family Counseling is from California State University, Sacramento. I have always volunteered in projects to better the lives of people and preserve the health of the environment.  I am licensed to practice in California, Oregon, North Carolina and in Israel. I received excellent cultural competence preparation in both the Bachelor and Master programs and through my personal and professional experience. I worked as a psychotherapist in several community mental health agencies for 20 years, much of which was helping children and families, but also individual adults and couples. I taught Psychology and Cultural Competence at a college, a university and a life-long learning organization, for many years. Presently my work is in private practice,